Most colleges and universities across the world have requirements of language proficiency for new arrival international students. Most of them accept scores in International Baccalaureate Diploma Programme (IBDP) language courses as student language proficiency. These criteria, sometimes varied between universities and many still require DP students to submit reports of language proficiency tests as evidence.
Therefore, the National Recognition Information Centre for the United Kingdom (UK NARIC) studied the similarities and dissimilarities of the level of language in Diploma Programme languages and the Common European Framework of Reference for Languages (CEFR).  This involved comparison and analysis of the English language skills of non-natives. The objective of this perusal was to determine how the English proficiency of non-natives is compared to the level of the CEFR (A1-C2), as evidenced by the various DP grades (1-7).
International Baccalaureate Diploma Programme (IBDP)
The Diploma Programme is of 2 years duration, offered globally to the age group 16 to 19 and is broadly admittable for undergraduate courses. The IB curriculum incorporates one mandatory DP core and six groups of subjects. First, two groups are language and literature and language acquisition. both offer a wide range of languages including English and Hindi.
About CEFR
The Common European Framework of Reference for Languages: Learning, Teaching, Assessment is (CEFR) often used by universities to see language proficiency requirements for students' admission.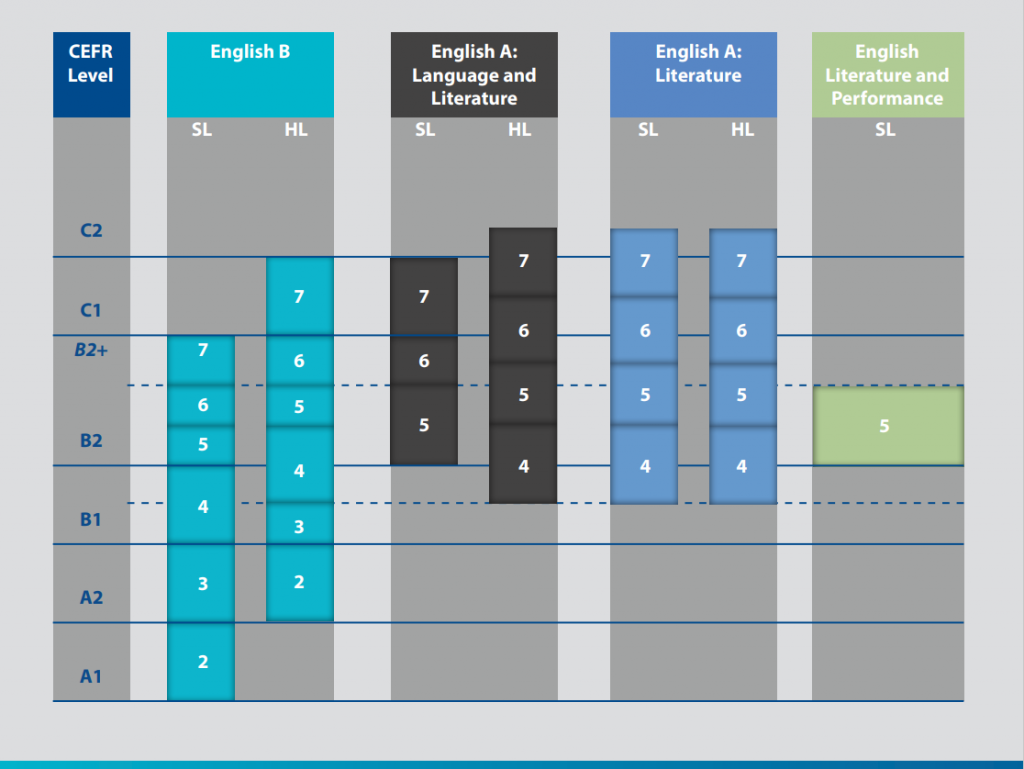 Conclusion – Overall, the researcher found that DP English language motivates students to enhance all four skills (reading, writing, speaking and listening) with the help of an assessment based on all four language skills. The English ab initio was not considered as part of this study as it is based on little or no prior knowledge of the language.
By Akshay Arya
French Facilitator