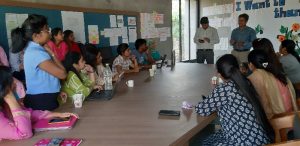 "School shut for the next 2.5 weeks!!" Now that sounds scary, isn't it? That was not just my reaction but almost every other teacher in my team, in my city, in my country and around the globe. When we at WGS got to know about the scenario of schools being shut, a chill ran across our spine as we still had almost 2 months' curriculum left to cover. With social media ringing the bell of remote or online teaching made me all the more sceptical as to how would we achieve in ensuring that all the students attend the classes? Are they all gaining the learning outcomes that we teachers have planned using endless documents? Will the agency still take place in the PYP block?
Two days of complete roller coaster it was, where teachers kept meeting throughout the beautiful WGS campus and pulled each other up for trying out technology in the best of its ways. Many were using the applications for the first time and looking at them I was all the more nervous. Our PYP team had decided to use the Seesaw and the zoom cloud for virtual classes. All the lesson plans and online resources were jotted down and a parade of the online resources' list was marching through our WhatsApp group. By the end of the two days, there was some relief at people sounded more confident about the applications that were to be used. They had done trial and testing round with zoom cloud and seesaw tasks were assigned.
Now the second worry took over all of us as a team; if the parents will ensure to login and use the applications for the students appropriately? The attendance before the class could begin seemed low but soon there were many students of each grade level attending the classes. Guess what, we had 75 percent above percent attendance of the classes. Moreover, the parents have been so active in getting the task done by the students and uploading them back on seesaw.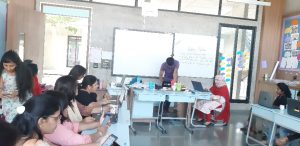 It's a wonderful feeling to have completed one successful week of remote learning! A sense of gratitude has filled us all for each other, where we no longer look for doubts or questioning each other but supporting the others with the best ideas. Guess, this is one positive effect of being quarantined at home and people realize that, "struggles with support are better than the isolated victory".
Three cheers to the learning and growing community of WGS!